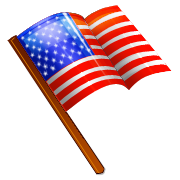 IMPORTANT INFO:
We are following current COVID-19 precautions.



HOURS
Mon. - Sat.
Kitchen Open
4-8:30pm*
*(bar closed with volume)

Sun. Closed




Uncle Vinnie's Clam Bar
5 East Somerset Street
Raritan, New Jersey 08869

Phone Number:
(908) 526-9887

All major credit cards accepted
| | | |
| --- | --- | --- |
| | | |
| | | |
Reservations are not accepted
| | | |
| --- | --- | --- |
| | Uncle Vinnie's ~ Just for Fun | |
---
---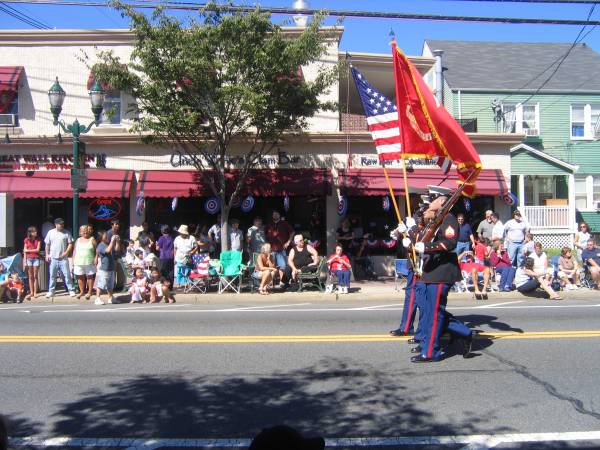 John Basilone Parade Day

Each year in September we here at Uncle Vinnie's look forward to cheering on the annual John Basilone Parade. Situated right on the parade route, our friends and patrons are able to enjoy a great view of the festivities (and some awesome food too!). This is what small-town America is all about! This year's Parade will be held on Sunday, September 19, 2021 @ 1pm.








Our Hometown Hero:
Gunnery Sergeant John Basilone
(Nov.14,1916 - Feb. 19, 1945)

Awarded the Medal of Honor for his heroic actions at the Battle of Guadalcanal, he was the only enlisted Marine during WWII to receive both the Medal of Honor & the Navy Cross.



Jon Seda at Uncle Vinnie's Clam Bar

Jon Seda Visits Vinnie's
Uncle Vinnie's Clam Bar was recently honored to play host to a very special guest. After appearing in the John Basilone parade, actor Jon Seda stopped in for dinner and some local hospitality. Credited with portraying Raritan's own hometown hero Marine Corps Gunnery Sergeant John Basilone in HBO's Emmy Award winning miniseries "The Pacific", Seda is a star on the rise. Recently interviewed by the Chicago Tribune, Seda sites Uncle Vinnie's Clam Bar as one of his favorite restaurants saying: "Uncle Vinnie's Clam Bar... is Italian cuisine the way it was meant to be. The seafood and pasta are unbelievable and the mussels are awesome!"
-Chicago Tribune, Nov. 9, 2010

Catch up with Jon on Wednesday nights on NBC in his starring role on Chicago P.D.


Got a Sweet Tooth?

The perfect ending to a perfect meal at Uncle Vinnie's includes our selection of delicious desserts. Uncle Vinnie's Clam Bar is proud to serve the confectionary creations of Allie's Cupcakery. Some of our favorite rotating offerings include Key Lime Pie, Chocolate Decadence Cake, Lemon Chiffon Cheesecake, Chocolate Peanut Butter Silk Pie and Red Velvet Cake. Located in nearby Washington, NJ, Allie's Cupcakery is a sweet spot for gourmet lunches - and of course dessert!
Allie's Cupcakery

Industry Trends

This year Uncle Vinnie's took a road trip up to Boston, MA to attend the Boston International Seafood Show. We sampled a lot of clam "chowdah", viewed thousands of vendors and made a lot of new contacts. Outings like this are a great way for us to stay hip to what's going on in the ever-changing seafood industry.
February Martini Recipe


The Valentini

In a cocktail shaker over ice pour three parts
Kinky Pink Liqueur, one part Peach Schnapps, one splash Cranberry Juice & one splash Pineapple Juice. Shake & strain into a chilled martini glass.

"Love is sweet!"